Homecoming season is just around the corner, and it's time to start thinking about the most important aspect of the event – your dress. Whether you're a freshman attending your first homecoming or a senior looking to end your high school career in style, choosing the perfect dress can be overwhelming.
Where do you even start with the options when there are so many different styles, hues, and fabrics?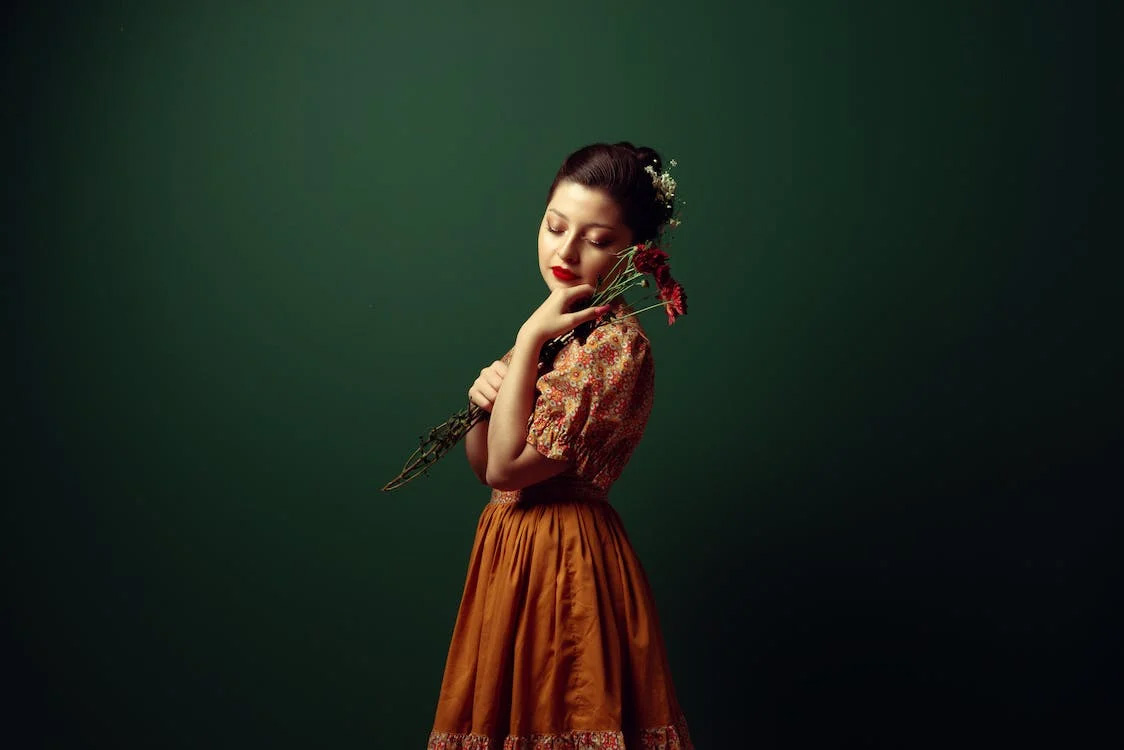 In this article, we'll show you how to choose the right homecoming dress for your body type and personal style. 
Choosing Clothes for Your Body Type
Choosing the right homecoming dress for your body type can be a daunting task, but with a little bit of guidance, it can become much easier. So sit back, relax and get ready to impress on this special night with our ultimate guide to finding dresses for your homecoming.
Know Your Body Shape:

The first step is to know your body shape and what styles flatter it best.

A Fitted Or Mermaid-Style Dress:

If you have an hourglass figure, consider a fitted or mermaid-style dress that accentuates your curves. A-line dresses are also flattering on this body type as they cinch at the waist and flare out towards the hem.

Dresses With Embellished Bodices:

For those with a pear-shaped figure, look for dresses that draw attention to the upper half of your body. Dresses with embellished bodices or off-the-shoulder styles will do just that while still fitting comfortably around your hips.

Dresses With Empire Waists Or A-line Shapes:

If you have an apple-shaped figure, opt for dresses with Empire waists or A-line shapes that flow away from the midsection. These styles help elongate your torso and create a balance between the top and bottom halves.

Dresses With Ruffles Or Tiers:

Those with a straight or athletic figure can benefit from dresses that add more volume to their frame. Look for dresses with ruffles or tiers in order to add some dimension to your shape.
Also Read: The Perfect Cocktail Dress: How to Choose It?
Color and Style Options for Homecoming Dresses
Choosing the right color and style for your homecoming dress can make or break your entire look. 
Colors Work Best With Your Skin Tone:

Firstly, consider what colors work best with your skin tone and hair color. If you have fair skin, pastel shades like blush pink and lavender can complement it beautifully. If you have a warm skin tone, earthy tones such as olive green and mustard yellow may suit you better.

Bodycon Dresses Offer More Form-fitting:

When it comes to style options, there are plenty of choices available to suit different body types and personal preferences. A-line dresses are a classic choice that flatters most figures by cinching at the waist before flowing outwards towards the hemline. Bodycon dresses offer a more form-fitting option for those who want to show off their curves.

A Short Cocktail Dress In Bold Hues:

For those who prefer something more playful, consider opting for a short cocktail dress in bold hues or prints, this is an ideal option for those wanting to dance all night without being weighed down by heavy fabric.
Ultimately, choosing the right color and style should reflect your personality while making sure you feel confident in what you're wearing. Don't be afraid to try on various styles until you find one that makes you feel comfortable yet stylish.
Where to Shop for Homecoming Dresses
Looking for the perfect homecoming dress can be overwhelming, but knowing where to shop can make the process easier. Here are some options to consider when looking for your dream dress:
Checking Out Local Boutiques:

Firstly, consider checking out local boutiques in your area. They often carry unique and fashionable dresses that you won't find in larger chain stores. Plus, you'll have the advantage of being able to try on dresses before making a purchase.

Online Shopping:

Another option is online shopping. Many websites offer a variety of affordable homecoming dresses with different styles and designs. It's important to read reviews from previous customers before purchasing anything online though, as sizing and quality may vary.

Thrift Stores:

Don't forget about thrift stores. You may be surprised at what hidden gems you can find while thrifting – just make sure to allow yourself plenty of time to search through racks.
Accessories to Complete Your Look
Accessories are the perfect way to elevate your homecoming look and add some personality to your outfit. When it comes to accessorizing, less is often more – choose a few key pieces that complement your dress without overwhelming it.
A Statement Piece Of Jewelry:

A statement piece of jewelry is always a good idea, whether it's a pair of chandelier earrings or a bold necklace. If you're wearing a strapless dress, consider adding a statement pearl necklace to draw attention to your collarbone and neckline.

Shoes:

Making the right choice of shoes can make or ruin an outfit.

 Look for heels that are comfortable enough for dancing but still stylish. Strappy sandals or pointed-toe pumps are both great options.

Perfect Accessory For Carrying Essentials:

A clutch is a perfect accessory for carrying essentials like lip gloss, phone, and keys while keeping your hands free for dancing. Choose one that complements the color of your dress or adds some sparkle with sequins or metallic detailing.
Also Read: The Power Of Women's Accessories: Transform Your Look Instantly
Conclusion
Choosing the perfect homecoming dress can be a daunting task, but it doesn't have to be.
By following these tips on how to choose the right dress for your body type and style preferences, as well as where to shop for them, you'll be able to find a gorgeous dress that will make you feel confident and beautiful on your special day.