The Strange story of the DeLorean. If you do not know what a DeLorean is then please stop reading, go home and end it all. If you have heard of the most iconic car ever made and love Back to the Future, please carry on.
The story of the DeLorean!
Who invented the DeLorean?
The 1980's were a crazy time, Reaganomics had created a lot of wealthy people and these people wanted to spend their money on vanity projects. Enter John Zachary DeLorean (January 6, 1925 – March 19, 2005)!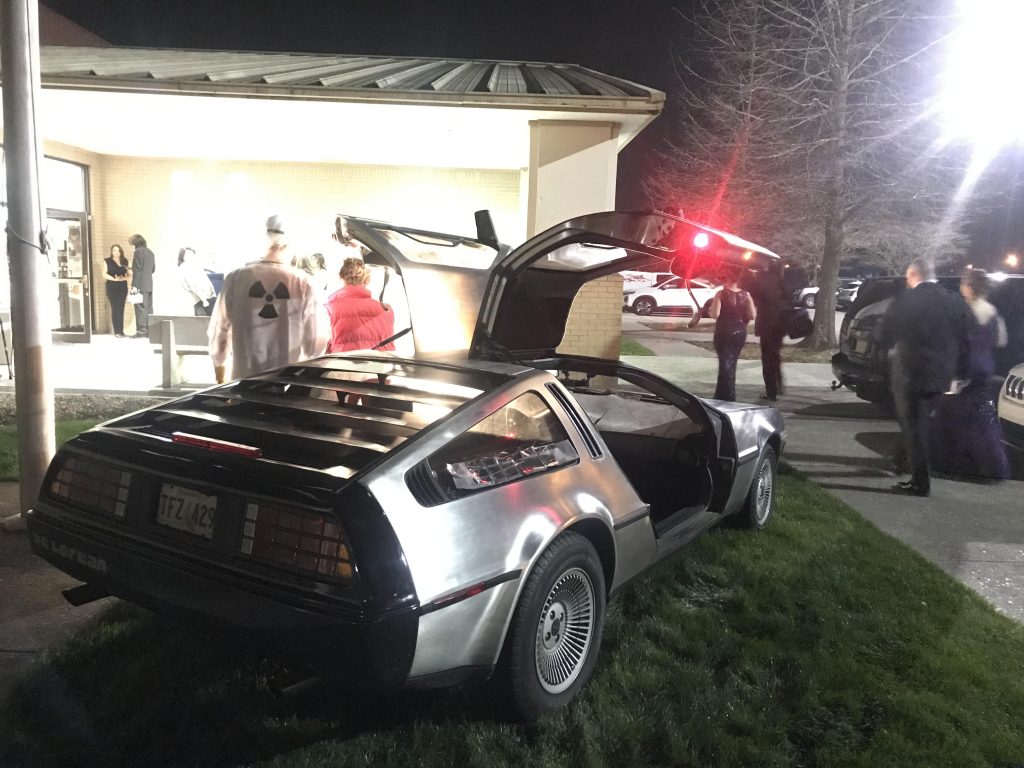 Who was John DeLorean?
John was born in 1925 in Detroit, which at the time was the car manufacturing centre of the United States, whereas nowadays it is a bankrupt shit hole.
He duly gained a degree in engineering and spent the early pat of his career working for Packard Motor Company on a salary equivalent of about $120,000 a year now. Not too shabby.
In 1956 he was offered a higher salary (about 150k) to jump ship and work on the Pontiac division at GM (General Motors). His main claim to fame was the Pontiac GTO, which was a bit of a Ferrari rip-off, but managed to be the third best selling car in the US, and is still quite the collectors item.
Promotions kept coming at by the time he was 40 he was the youngest division head in the history of the company. Things were looking peachy for Mr DeLorean .
DeLorean the playboy!
After moving to Chevrolet for around 3 million a year in todays money John DeLorean bucked the trend of most executives at the time and became a bit of a face in society. This may seem quite normal now, what with Trump being president and things like Shark Tank, but back in the day executives were not dicks about it.
Despite constant clashes with the board about him flaunting his cash and acting like a brat by 1972 DeLorean was appointed to the position of vice president of car and truck production for the entire General Motors line, and was earning a lot of money.
The DMC
I love the term DMC, it sounds like a ruling communist military Junta, but in fact stands for DeLorean Motor Company (DMC). A two-seat sports car prototype was shown in the mid-1970s called the DeLorean Safety Vehicle (DSV). The car featured a unique design, and most classically gulf-wing doors that opened upwards.
People duly fell over themselves to offer the new venture money, Renault were to build a factory in Northern Ireland, who themselves offered over $100 million in incentives for the car to be made there.
They started making cars…
DMC DeLorean
It took 10 years for the car to hit the market, by which time the economy had slumped and the sports car market had changed somewhat. The DeLorean was expensive when compared to power and despite being unique mixed reviews meant that it never really got people excited. Basically no one was buying the car…
In the end around 9000 cars were sold, with an estimated 6500 still being on the road, but the end of the DeLorean was fast approaching.
The end of the DeLorean
In February1982 the company was placed into receivership with limited production, and was to go completely bankrupt by October of that year, it was the end of an era, but alas not the worst thing to happen to John DeLorean that year.
John DeLorean liked cocaine
On October 19, 1982, DeLorean was charged by the US government with trafficking cocaine after a videot sting operation in which he was recorded by federal agents agreeing to bankroll a cocaine smuggling operation.
Whether he was doing this because he was bit naughty, or because he was going broke is anyones guess, but he was arrested.
Amazingly he argued that it was entrapment and got away with it, as well as later charges of defrauding investors and tax evasion. To call this guy teflon would be doing him a great disservice.
DeLorean was married 4 times, partied a lot, had kids and was a millionaire. He had planned a DMC2, but no one would trust him with money. He died a legend in 2005.
Back to the future!
Ironically in 1985 the producers of the Back to the Future franchise decided that the time-machine would be a DeLorean, sadly making the car iconic, and very sellable 3 years too late. It was the cars appearance in all three films that keeps it so popular today.
Nowadays DeLorean owners are paid to go to car shows, kids parties and whatever other event decides they need a time machine for the day.
I have been in a DeLorean
I was lucky enough to drive a DeLorean on a bit to America many years ago, with the guy still offering his services.
To rent your very own Delorean click this link. Quote WWW and you even get a 5% discount!