Fiji is a place that has captivated travelers from around the world.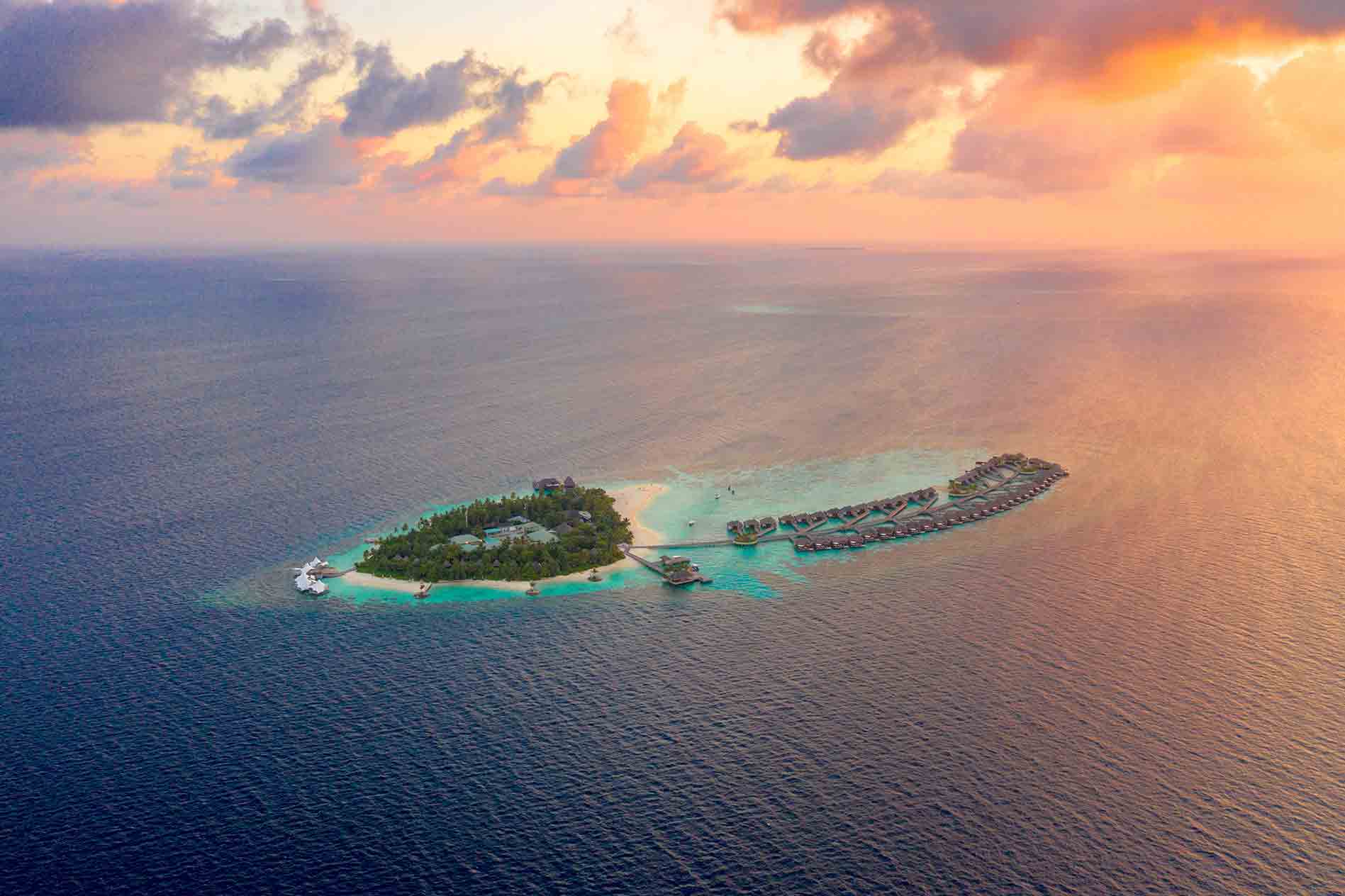 If you're on the fence about whether to visit this magical place or need an idea for your next vacation, read on for ten irresistible reasons you need to visit Fiji. 
The Natural Beauty 
Of course, one of the big draws for Fiji is the natural wonders around every corner. Whether you prefer hiking through the jungle to see waterfalls, swimming in the sea, or lounging on the beach, the natural beauty that surrounds you will never fail to amaze you. 
Also Read: What counts as visiting a country?
The Coral Reefs 
Fiji boasts some of the most colorful and vibrant coral reefs in the world. The island works incredibly hard to protect the marine life. This makes Fiji a haven for snorkeling and diving enthusiasts. The waters are warm, crystal clear, and teeming with aquatic wonders such as fish, turtles, and even reef sharks. 
Delicious Cuisine 
For foodies, heading to Fiji is an absolute must. The local cuisine has a unique range of flavors, as it has influences from India, China, and indigenous Fijian cooking. Exploring the local culinary scene is essential, as there are certain mouthwatering dishes that you won't want to miss. 
For example:
Fresh Seafood: Be sure to try dishes such as kokoda, a Fijian ceviche where marinated fish is soaked in coconut cream and spices, creating a burst of tropical flavors.
Lovo Feast: Take part in an authentic feast and attend a Lovo ceremony. Here, you can expect to eat meat, fish, and vegetables cooked in banana leaves via a traditional method. 
Coconut-Infused Cusine: Coconut plays a prominent role in Fijian cooking, so you must try a coconut milk dish. Opt for palusami, a dish of taro leaves cooked in coconut cream, or the beloved dessert, coconut pie.
The Hospitality
The people of Fiji are renowned for their friendliness and warmth. From the moment you arrive, one thing is for certain: you'll be in awe of their hospitality. "Bula" is a greeting that means hello or welcome, so you'll want to practice this before your trip.
The genuine kindness and warmth of the Fijians make this a must-visit spot. 
Variety of Islands
Fiji offers a diverse range of experiences around 330 islands. So you can never get bored here. If you fancy a private island getaway, a bustling island, or a remote paradise, Fiji has got you covered. 
Luxurious Resorts and Villas 
Fiji is home to some of the most beautiful and luxurious resorts in the world. So, if you're in need of some rest and relaxation, Fiji is the place for you. You can enjoy world-class spa facilities, high-end food, and amazing service.
This also makes Fiji a great spot for wellness and relaxation. Many resorts on the islands offer yoga retreats and holistic healing experiences set against the backdrop of serene natural surroundings.
Perfect for Romance
Fiji is the perfect place for a romantic getaway. It offers you breathtaking sunsets, secluded beaches, and intimate villas.
It sets the stage for some seriously romantic experiences, so if you're looking to make new memories with your partner, this is the place. Due to its romantic nature, Fiji is a popular destination for an Outrigger Fiji wedding.
These ceremonies blend the charm of Fiji with the elegance and opulence of a romantic beachfront wedding. If you choose to exchange rings and promises in this tropical paradise surrounded by lush greenery and the azure waters of the Pacific, you'll create memories that will last a lifetime.
Cultural Festivals 
Throughout the year, Fiji has plenty of events and festivals that you can take part in. Their vibrant cultural celebrations and traditions have been passed down through generations.
These events offer visitors a unique insight into the culture and a chance to immerse themselves in the Fijian way of life. If you're hoping to attend an event, make a note of these dates:
10th October: This is Fiji Day, a nationwide celebration of Fiji's independence from British colonial rule. You can expect big celebrations with parades, traditional dances, and vibrant street markets where you can sample authentic Fijian dishes and artisan crafts.
Bula Festival: Celebrated at different times, this week-long event combines sports competitions, cultural displays, and entertainment. The festivities end in a grand carnival parade filled with colors and costumes; this is one you won't want to miss. 
Seeking Waterfalls
Fiji is also home to countless unique and mesmerizing waterfalls. Tavoro Falls in Bouma National Heritage Park is made up of three cascading waterfalls set amid the dense rainforest. Visiting a place like this is truly a once-in-a-lifetime opportunity. 
Also Read: Visiting a Roma Gypsy Market in Bulgaria
Preserving the Land 
Fiji's allure isn't only about what it has; it can also be found in the way the people care for the planet. Many resorts and local communities in Fiji have embraced sustainable practices with open arms.
They are working hard to protect the environment and ensure that the natural beauty there can be enjoyed for years to come. You can participate in eco-friendly activities like coral planting, mangrove replanting, and beach cleanups, contributing to the preservation of Fiji's delicate ecosystems.
Fiji is a place where your wildest dreams can come to life, and paradise is a reality. Whether you are looking for a chance to relax, explore, or immerse yourself in the culture, you must visit Fiji!