51 years ago today the football war, not to be confused with the soccer war kicked off (sorry) between Honduras and El Salvador. This event has since gone into folklore about Central Americans being so into football that they were prepared to war over it, but how accurate is that? Did two countries go to war over a soccer match?
Football isn't about life and death, it is more important than that!
This famous words of Liverpool legend Bill Shankly seem to have really rung true on two summer night in 1969. To give this a little context El Salvador and Honduras had not been getting on all that well before the matches, and as fate would have it they would be drawn together in a two-legged qualifier for the 1970 World Cup due to be held in Mexico.
The first leg in Tegucigalpa on 8 June 1969, was won by Honduras 1–0. On the 15th June the return match was to happen in the Salvadorian capital of San Salvador and was won by the home team 3-0.
There had been tensions between both nations due to increased Salvadorian immigration into Honduras which had let to ever increasing riots following each game.
On June 27th a ply-off match between the two was due to be held in Mexico City,, but due to the violence that had occurred since the previous match, namely 12000 Salvadorians who had been forced to leave Honduras, diplomatic ties were cut.
El Salvador went further by explaining "the government of Honduras has not taken any effective measures to punish these crimes which constitute genocide, nor has it given assurances of indemnification or reparations for the damages caused to Salvadorans"
El Salvador then won the decisive third game 3–2 after extra time. Shit was about to get real
The Football War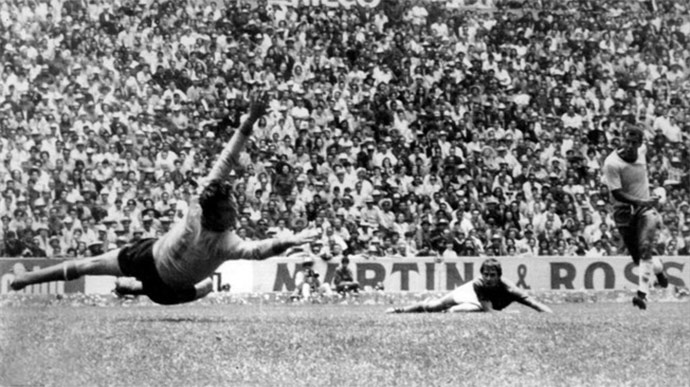 On July 14th the Salvadorian Air Force using passenger planes with bombs strapped to them. Salvadoran air-raid targets included Toncontín International Airport, which left the Honduran Air Force unable to react quickly. The larger Salvadoran Army launched major offensives along the two main roads connecting the two nations and invaded Honduras.
To add insult to injury, not only had Honduras been caught unawares, but they also would not be going to the World Cup!
What followed was all out air battles using World War 2 aircraft and El Salvador occupying a large swath of Honduran land. This ended with ceasefire on July 20th, with El Salvador finally withdrawing their troops on August 2nd. In exchange Honduras promised that Salvadorians still living in Honduras would be protected and peace was restored to the Central American landscape.
Aftermath of the football war
People often erroneously state that the war was not about football, which is partly true, but it was the violence that occurred following the first two matches that indeed started the spark that led to war. Did a war start after a football match? Yes it did.
Sadly, El Salvador lost their 3 group matches at the world cup ad were knocked out making us wonder if it was all worth it?