Colonialism is usually seen in the negative light it deserves, but nothing is ever black and white and in certain areas colonialism has left some positive impacts, from food to dare we say, railways! So what's so special about Cambodian railways?
To read about Vietnamese fusion cuisine click here.
Cambodia was thus, much like Vietnam blessed with a frilly functioning railway system from its time as part of French-Indochina. Sadly and unlike Vietnam the internal chaos that affected the country means that is no longer the case, but the railways are thankfully now making a bit of a comeback.
History of Cambodian Railways
Cambodia has 612 km (380 mi) of 1,000 mm (3 ft 3 3⁄8 in) metre gauge rail network, consisting of two lines originally constructed during the time when the country was part of French Indochina. Sadly due to neglect, people stealing the lines and overall danger, it largely disappeared.
To read about investing in Cambodia click here.
From a danger point of view during the Khmer Rouge days it was not uncommon for Cambodian railways to be robbed, or hijacked. Speaking of the Khmer Rouge, I wouldn't be surprised if those who joined them from overseas used the Cambodian railway.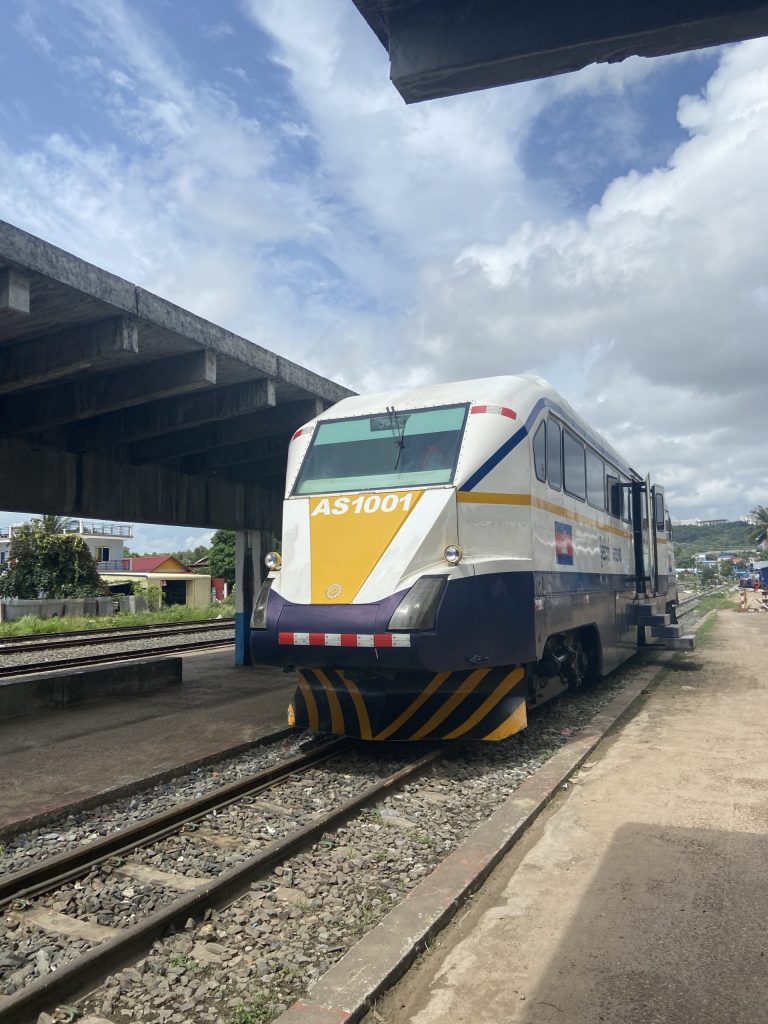 By 2018 though the two main lines, namely Phnom Penh to Sihanoukville and Phnom Penh to Poipet (via Battambang) had been reintroduced and it now a popular way, mainly for tourists to visit some of the more beautiful parts of Cambdoia, such as Koh Rong.
To read our Koh Rong guide click here.
To read the Cambodian Railways timetable click here.
What does the future hold for Cambodian Railways?
Quite a lot, particularly if you are a train geek! It is planned to link Phnom Penh to Saigon, which would immediately give a train connection to Beijing, and thus train access to all the way to London via the Trans-Siberian Railway.
To read about how Kim Jong Un traveled to Vietnam click here.
To read what its like to ride the Trans-Siberian click here.
And one of the best parts about riding the rails? For a lot out the journey from Phnom Penh you are actually literally driving through the city! This is such a unique opportunity for tourists to use the Cambodian railway system for sightseeing.
The line even cuts through Kim Il-Sung Boulevard, which of course we stopped at for a photo opportunity!