Who was Hugo Maradona? Hugo Maradona was a relatively successfully football player and also the brother of Diego Maradona. Arguably the greatest footballer of all time. To say he has lived in the shadows would be quite the understatement.
Footballing families
I remember collecting football cards in the early 90s much like other kids of my generation. Keep in mind this is before Al Gore had invented the internet. It was through these cards that I discovered that my favourite footballer of the time, Bryan Robson had a slightly less successful brother named Gary. Had Gary Robson been the only footballer in his family, he would have been the hero. Instead he was just not as successful as his big brother Brian.
This took me on a bit of a sibling odyssey! Take the Wallace family for example, Danny the eldest was really successful and then you had the twin brothers of Roy and Ray Wallace. Ray was a bit of a legend, Roy was a bit shit.
The brothers of a legend
Hugo Maradona was 8 years younger than his illustrious brother and the early signs were that he had the potential to rival that of Diego. He began his career at Argentinos Juniors and the Argentine under 18s national team, before becoming somewhat of a journeyman. He had spells in Italy, Spain and Austria before becoming a bit of a legend in Japan for many years. He eventually finished his career playing in Canada.
His last known job was as the coach of the Puerto Rican football franchise that was part of the American pyramid.
And the third brother?
I had followed the career of Hugo with a borderline obsession for many years, but it was only in writing this article that I was to discover there was a third, even less successful brother. Again had he been the sole footballer in the family he would have been a hero. Instead he was third in the pecking order.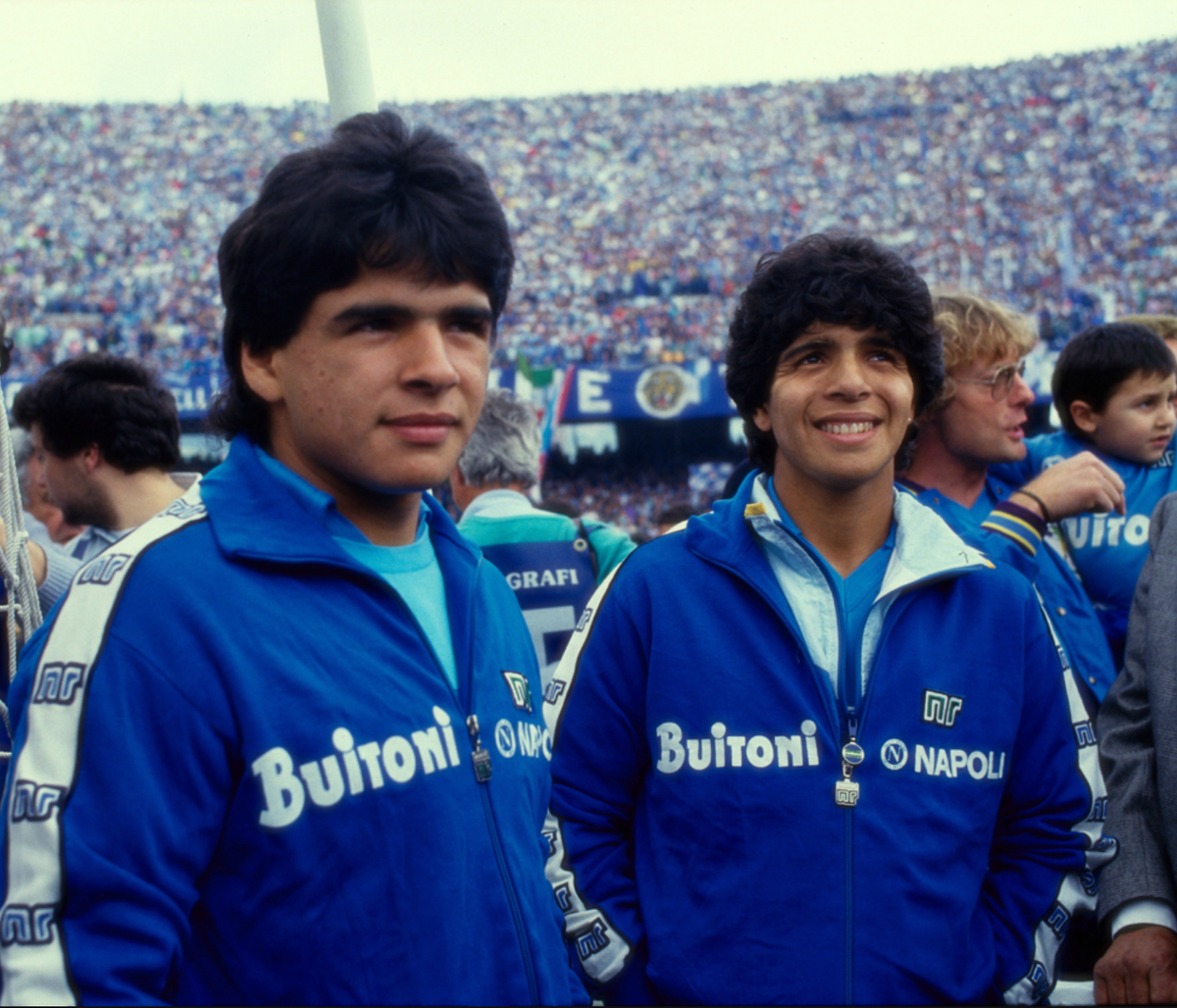 Raúl Alfredo Maradona Franco, also known as Lalo Maradona (born 29 November 1966) was actually the middle brother. He began his career at Boca Juniors, before an even less eventful career than Hugo Maradona, which was mostly spent in the lower reaches of the American soccer pyramid. His last known stint being in the Canadian Professional Soccer League (CPSL).
What's in a name? The illegitimate son of Maradona
Whilst I had not heard of Raul Maradona, I had heard of his son, also called Diego Maradona. I had heard of him due to playing ChampionshIp Manager and there being a player in the Napoli team called Diego Maradona. On further research I was to learn he was "allegedly" the illegitimate sone of the Argentinian master.
As it turns out Diego Armando Maradona Sinagra (born 20 September 1986), who has since been recognised by his father also had a flair for football. Although to say he was not his father would again be quite the understatement. He played for a long time in the lower reaches of the Italian league before switching to Beach Soccer. If you don't know much about beach soccer, it's football played on a beach. And it is predominantly played by retired players and those that failed to make the big time.
Sadly whilst Diego would describe Cuban leader Fidel Castro as like a father figure to him. Diego himself was never much of a dad to Diego junior.
So, whilst the world is morning the death of one of, if not the greatest footballers of all time, spare a thought for Hugo, Raul, and Diego Sinagra who have also lost their big brother and a father.