Las Vegas, the city of sin, is one of the most touristy cities in the world. Founded in 1905, Vegas has since become a popular mainstream vacation spot known for its gambling and vice. Whilst Vegas might seem like a far cry away from regular destinations we cover, we have a knack for finding some epic dark tourism spots wherever we go. So in this article, we're going to let you in on a few ideas for weird things to do in Las Vegas besides gamble.
Explore The Dark Past of the City of Sin Via The Gangster Museum of America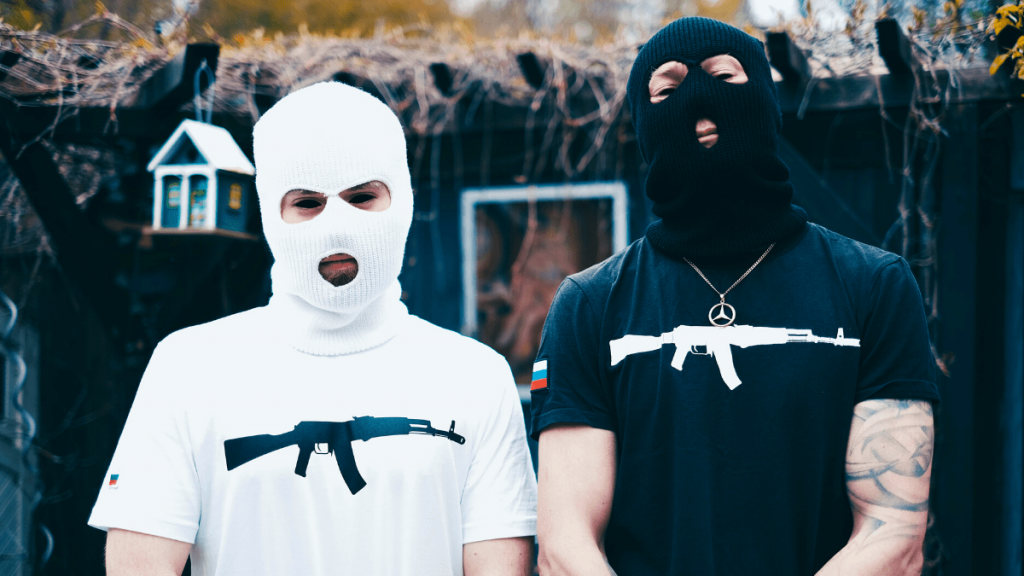 A city where fortunes are lost and made, Las Vegas is equally a place of ecstasy and despair. Beyond the tacky exterior and the 12,000,000 bright lights that cost over $485,000,000 a year to run, there is a much darker side to Las Vegas to explore when you scratch beneath the surface. It's safe to say, there are many darker things to do in Las Vegas besides gamble.
Today, the strip in Las Vegas is dominated by mega-corporations and tourist traps. It's fair to say that it's been fairly sterilized and is nothing in comparison to the city of sin it was years ago. Throughout the 20th century, Vegas was a playground for a string of notorious Mafia families across the United States. For years, Las Vegas was dominated by these Mafia clans. The Chicago mob is one of the most powerful.
This dark past and mob connection to Las Vegas is no secret in the city. It's been covered in books like "The Green Felt Jungle" and iconic movies such as The Godfather and, one of my favorite movies, Casino. As a result, there are many things to do in Las Vegas to gamble. Most importantly, of the dark tourism variety.
In fact, there's even a museum of crime in Las Vegas which is well worth a visit. It's called the Gangster Museum of America. Covering the golden age of American crime up until the modern-day, it's well worth a visit. They even have the original bullet-riddled wall from the Saint Valentines Day Massacre! Actually, speaking of gangsters…
Drink Where Joe Pesci Stabbed a Man With a Pen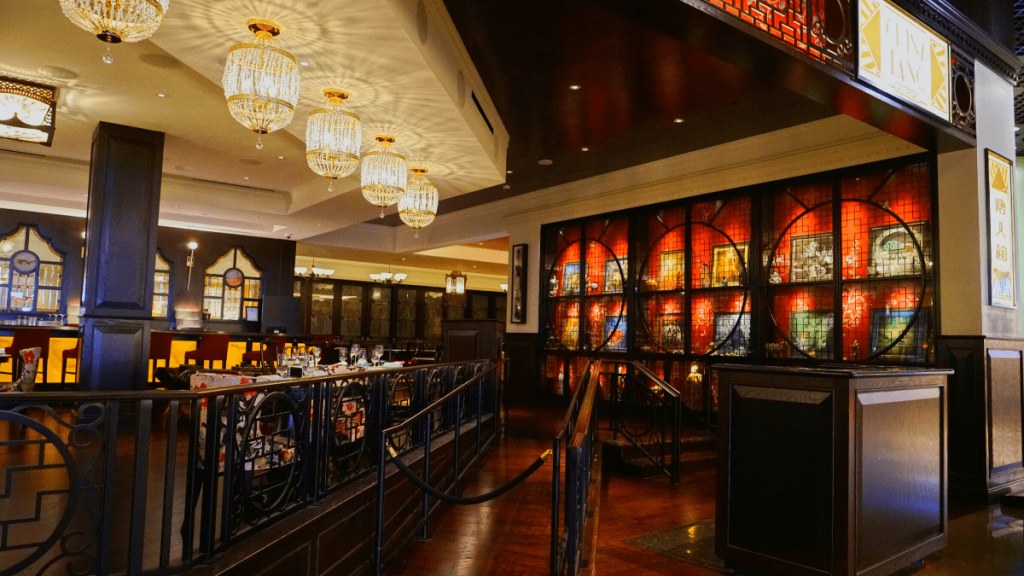 If you've seen Casino, then one scene will have probably stuck in your mind. It's the scene where De Niro politely tries to remind a fellow drinker that he's left his pen on the bar to ensure he doesn't lose it. When he's told to go and procreate with the pen, Pesci steps in and carries out an act of extreme violence with the pen.
The story didn't happen like that in real life. In fact, it was inspired by a gruesome prison fight that was witnessed by former mobster Frank Cullotta who worked as an advisor on the set of Casino. However, the bar where the infamous scene in Casino was filmed is still there.
To film the pen scene, director Martin Scorsese chose one of the oldest bars in Las Vegas: Atomic Liquors. Film lovers aside, this bar with its enormous neon signs outside is a vintage sight to behold and is well worth a visit when in Las Vegas if you're looking for dark tourism things to do besides gamble.
Another dark tourism fact about Atomic Bar is where it got its name. The bar opened its doors in 1945. Due to its close proximity to a nuclear test site around 50 miles away, bar patrons would climb on the roof to watch the explosions with a drink in hand. Passes the time, I guess!
The Neon Boneyard in Off The Beaten Path Las Vegas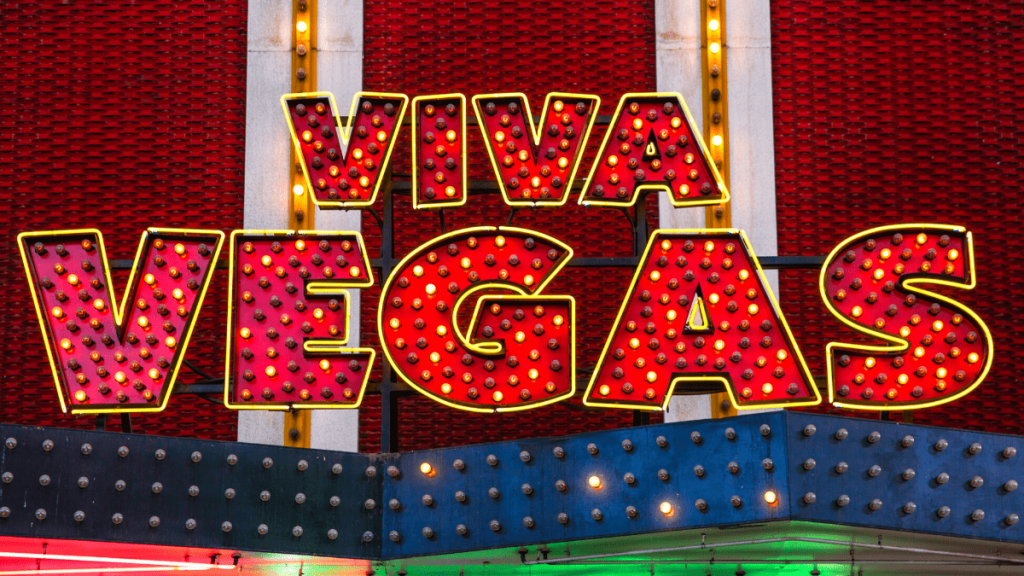 Ever wonder what happens to those enormous neon signs that lure gamblers into casinos when they need to be updated or the casino closes down? More often than not, they end up in the neon boneyard. Located a bit far out from the strip, this place is also known as the neon museum and is an outdoor collection of giant neon signs of long-gone casinos gathering dust.
Home to over 150 vintage neon signs from Vegas, the neon boneyard is a serious aesthetic place and has been featured in movies and music videos. However, this is off the beaten path las vegas so it's in a bit of a rough area.
So yeah, It's best to hop in a taxi to and from this place, especially in the late evening. Unless you're a fan of being surrounded by meth head hookers in the desert. If you are, then I doth my hat to your Book of Eli sexual fetish! One you can indulge in whilst enjoying one of the weirder things to do in Las Vegas besides gamble.
Shooting Things to do in Vegas if You Don't Gamble
Nevada has some of the most open gun laws in the country. As a result, there are many opportunities to hit up a shooting range and get your hands on some seriously heavy firepower. Whether you want to get your hands on some weird guns or just unleash some frustration by firing a Minigun, Vegas has got you covered when it comes to weird things to do in Las Vegas besides gamble.
Some of these shooting ranges even pick you up in an authentic military Humvee! However, from the photos, it looks suspiciously identical to the same Humvee that's rented out to shoots for weird porn sites if there's an army scene going on. But hey, I'm no conspiracy theorist!
In all seriousness, the gun ranges in the city of sin are some of the most fun things to do in Las Vegas besides gamble. There is some seriously heavy firepower on offer from miniguns and Nazi MG-42s to the classic .357 Magnum of Clint Eastwood fame and the 9mm Uzi used by Arnold Schwarzenegger in The Terminator.
Weird Things to do in Nevada Besides Las Vegas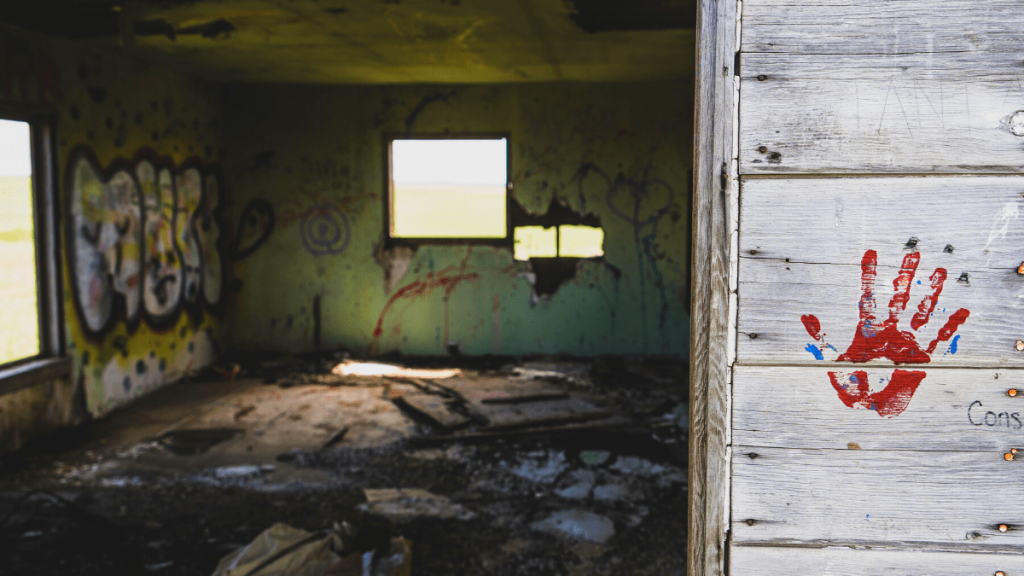 Ran out of weird things to do in Las Vegas besides gamble? Nevada is a big state, man! Rent a classic American car and leave the city of sin where the Nevada Desert holds many treats for the dark tourist. By the way, did you know brothels in Nevada are legal? They are, and this has resulted in some quirky sites out in the desert.
Some brothels are naturally better than others and it's a dog eat dog business. Since the legalization of brothels in Nevada, a number of them popped up in the desert outside of Vegas. Over the years though, many have closed down. One of these abandoned whorehouses is Janie's Brothel.
This den of sin closed down in the 1990s and has been trying to find a buyer to this day. It's popular amongst Urbex folk who enjoy walking through the abandoned brothel rooms with mirrored ceilings and heart-shaped beds. Aside from visiting a real brothel, this is the next best thing!
And there you have it, our list of five weird and quirky things to do in Las Vegas besides gamble. If nothing on this list appeals to you, then just replicate the Hangover and get punched in the face by a Mike Tyson impersonator or something.