How are you doing, kinksters,
As you're probably aware by now, I love Roleplay sessions! So, the last couple of days I've been revisiting all the femdom roleplay scenarios I've done up to now with Mistress Adreena, and it brought back tons of really sensational, good memories, and I thought I'd share it with you guys.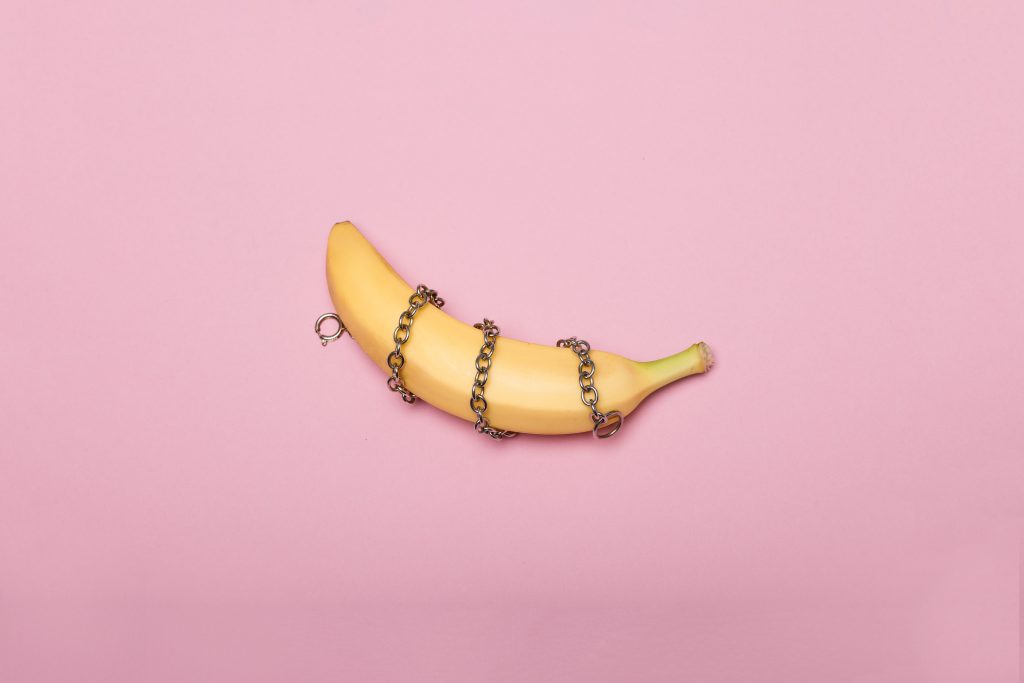 Aren't you the lucky ones, aye? I'll also explain exactly what I loved about each session covering these intense femdom roleplay scenarios. Before I begin I just like to say, it has been a true honour serving you, Mistress Adreena. So let's get started, shall we?
1. Roleplay: Adreenas Dojo!
I am a gakusei of Adreenas Dojo Adreena is my Sensei! As the day of the tournament dawn's Adreena will teach me the rules of Strike first strike hard and NO MERCY! Fear pain defeat does not exist in Adreenas Dojo!
This particular example of my Femdom Roleplay Scenarios contains Intense head grappling, hair pulling, merciless face fucking! Plus 'dildo size challenge'
What I loved about this first of the femdom roleplay scenarios: so this was my first 'No Mercy' face fucking session and it was my first encounter with an anal fuck machine, and boy, was it phenomenal. So I guess I can say that I had a double whammy session with Mistress Adreena and an anal fuck machine. Furthermore, I came twice during this session which I've never done before. I don't think I need to say anymore, right?
2. Roleplay: New Sub inquiry
You've just had a new sub inquiry, this is how the email reads:
"Sexy Andreena,
How much to suck me off? Wots ur tit size babe? I got u kno & I'm not into no gay shit, feet r nasty.
Safe,
Paul (A.k.a God's gift to Biiitches)"
Normally, Mistress Adreena would be disgusted in this and throw a rant on Twitter. Nevertheless, Mistress Adreena has come to the decision that she will invite Paul to a session. She'll tell Paul whatever he wants to hear, followed by forcing him into a submissive position, where she could freely foot gag the shit out of him with her grubby feet Followed by fucking his arsehole hard with a strapon dildo.
What I loved about this session: this session was super fun and hilarious and I'll explain why. Here's what I found on Mistress Adreenas website.
"My name is not Andreena. Or Angela. Or Aindrea. You may address me as Adreena or Mistress, and that is all. 'Babe!', 'Sexy', etc, will not be tolerated."
"Make your message easy to read by using correct use of punctuation and grammar. I will judge you on this. Failure to do so may result in your message being ignored."
"I do not offer sexual relief- hand, foot or blow jobs"
As you can see I was in a lot of trouble and we had a lot of fun with it. We were like two actors rehearsing a scene and we played our hearts out.
Want to learn more about 'What not to say to a Domme?' Then, read this:
3. Roleplay: The institution of kinky sluts
I enrolled for "The institution of kinky sluts" where I stand against the most qualified kinky sluts in the present-day world, with the intention of becoming the Number.1 kinky slut the exams will be held at Inanna Studios hosted by Mistress Adreena (The Slut Destroyer)
Category: Throat-Fucking which consists of two test phases and stringent criteria in order to pass the test.
Test phase 1: sweaty, grubby Feet Deep-throat (warm-up)
Test phase 2: rough strapon Throat-Fucking
Criteria to pass
full insertion heedless of the cock size
hard deep thrusting without a resting phase
to have my throat fucked as hard as a vadge
to coat the cock with thick slippery mucus / stringy goo.
throat fucked to tears
Red-rimmed eyes
Contains: rough hair-pulling, head grappling, foot slapping, face slapping, spitting throat-grabbing, forced choking treated abysmally and NO friggin' MERCY!!
It was my first session since October 2020. How can I ever possibly thank you, Coronavirus but together, we made up for the lost time? The session was wild as fuck, Mistress Adreena throat fucked me with the Vixen Outlaw and she duly stuck to her word – she showed me NO friggin' MERCY!! I wouldn't have had it any other way, guys. Furthermore, Mistress Adreena said that my deep throating skills are unparalleled. Of course, I'm very grateful for my God-given talents.
If you're wondering what the fluff is a Vixen Outlaw! Then, read this:
4. Roleplay: The prisoner
I have been a prisoner for quite some time. Holding on to vital information. I've been tortured but I refuse to give in. I'm known as the prisoner who is immune to pain. However, Agent Adreena Angela has been called in to interrogate me. Agent Adreena Angela has a 100% success rate of getting what she wants. I have two choices: to give Agent Adreena Angela the information she requires or to be tortured for eternity.
What I loved about this session: this was another super fun session. We tested each other's limits, and the result was truly sensational – both mind-blowing and gratifying.
5. Roleplay: Workout Plan
You're a hot gym instructor! And I've asked you to write up a workout plan for me because I want to perv on your bubble butt whilst we workout together, you have totally clocked on!
Voilà! The workout plan is ready!
Grubby sock gagging (30 reps on each sock)
Sweaty foot gagging (30 reps on each foot)
7 – 10 inch strapon face fucking (60 reps)
Countdown foot gagging (2 minutes)
Foot slapping (10 reps on each foot)
Spitting (45 seconds)
Adreenas choice (50 reps)
X 3-5 rounds
Bonus round
Hard-core strapon anal fucking
ATTENTION; Adreena, does not provide post-workout protein supplements!
What I loved about this session: I really enjoyed this session. It was by far the kinkiest, intense workout I've ever had. Just picture this, now: your strict, sexy female gym instructor demands push-ups followed by a strap-on face fucking.
6. Roleplay: The cult
Mistress Adreena and Goddess Kitty will grade me on being their foot bitch. I will have to meet strict criteria in one of the most extreme Femdom Roleplay Scenarios including:
Countdown Foot Gagging
Serving two Dommes
To worship Sweaty gym Feet
Foot Gagging drooling
Foot Gagging tears
The tasks will be repeated until Mistress Adreena and Goddess Kitty are completely satisfied with my efforts. A scorecard will be revealed at the end of each task.
What I loved about this session: this was my first double domination session. I very much appreciated serving four sweaty, yummalicious feet. Do you smell that pungent scent in the air, kinksters?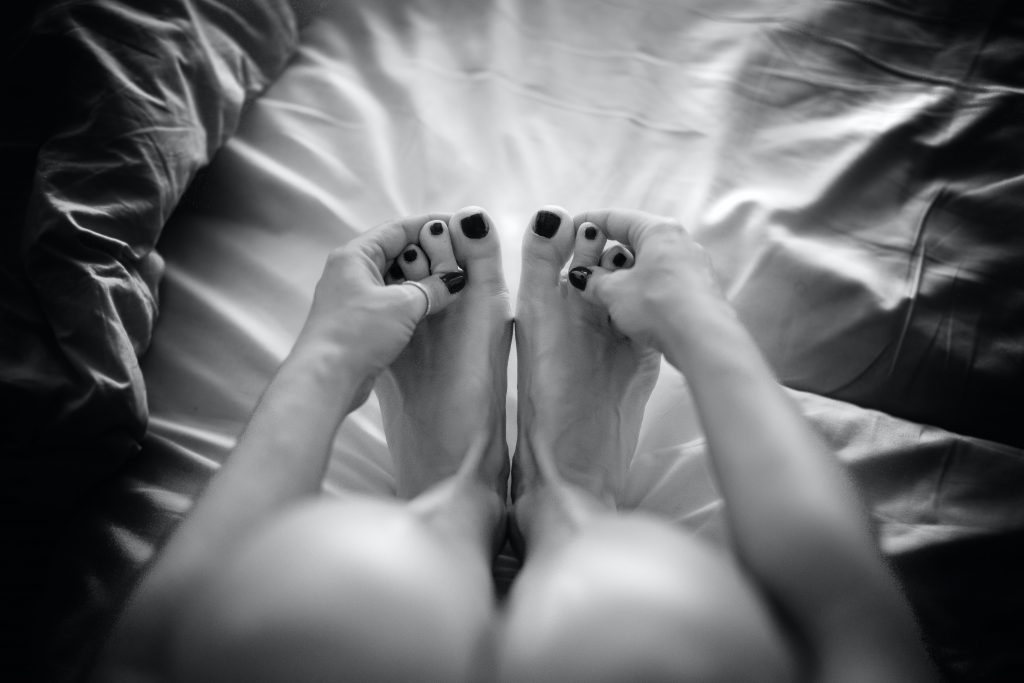 Let me just say, Goddess Kitty, was a dazzling Dominatrix. She was the first Domme that forced me to puke on her foot I thought she would have been annoyed with me but she was really cool about it, funny enough, I actually enjoyed that.
7. Roleplay: good cop / bad cop (Double Domination)
The good cop is highly skilled in foot teasing and she will use it as a manipulation technique. Whilst the bad cop will put her foot down, lay down the law, sanctioning the use of foot gagging torture to extract forced confessions in this law-enforcement themed type of Femdom Roleplay Scenarios.
8. Roleplay: Seduction Role-play
You are above all else and dangerously seductive. I've been warned to beware of your stunning large eyes and mellifluous voice which are said to hypnotize a weakened being. Once I'm under your seductiveness you will command me to do whatever pleases you!
What I loved about this session: once again Mistress Adreenas malevolent seductiveness is still ingrained in my memory. She was on top form here.
9. Roleplay: Under the Skin of Femdom roleplay scenarios
Disguising herself as a human female, an extraterrestrial attempting to lure unsuspecting men into her dungeon. Once there, she seduces and then tortures her victims causing pain! Misery! Providing worthless men with their proper value!! Without the pain and pleasure of the flesh, life has no meaning for purpose!
What I loved about this session: firstly, how many of you have watched the movie Under the Skin? It is an amazing film, right? Funnily enough, Mistress Adreena said she had never heard of this movie nevertheless, she did a great job. Sexual seduction and erotic humiliation – oh, these two kinks go hand in hand and Mistress Adreena is well versed in both.
10. Roleplay: Mind over matter
This will be a merciless edging session combined with sensory deprivation. In this session I will not be allowed to I will use the mind of matter to prevent myself from ejaculating. Having said that, if I do you will choose a punishment of your choice non-negotiable!
Contains Mindfulness climbing arousal mountain. Headphones – to take away my sense to hear.
What I loved about this session: this was my first sensory deprivation/tease and denial session. It was a wonderful experience. Tease and denial games along with sensory activities are tons of fun. I enjoyed being edged, blindfolded, handcuffed, Oh, and let's not forget the biting.
There we have it, kinky fuckers! I hope you enjoyed reading this blog.
Feel free to hit me up on Twitter and Instagram @Podopheleus.
Much Kink Love,
Podopheleus